The Herbalists without Borders Calais Campaign is a dedicated mobile clinic that takes place in Calais and Dunkirk in Northern France every month. Since October 2019, we have supported 3891 refugees.
The clinic offers preventative medicine, self-care support, first aid and healthcare access support to hundreds of refugees and undocumented migrants living in the region. Our medicines are are made by local grassroots groups and herbalists across the UK, however, we greatly need to increase our capacity to continue this important work. We are entirely funded by donations and grassroots support.
Please support our Winter Fundraiser!
This year we are selling these beautiful herbal bandanas. The illustrations have been drawn by Amani Omejer. If we can sell 300, then we can get through the next Winter and maintain a consistent mobile herbal clinic.
Buy yours here: https://solidarityapothecary.org/product/herbal-bandana/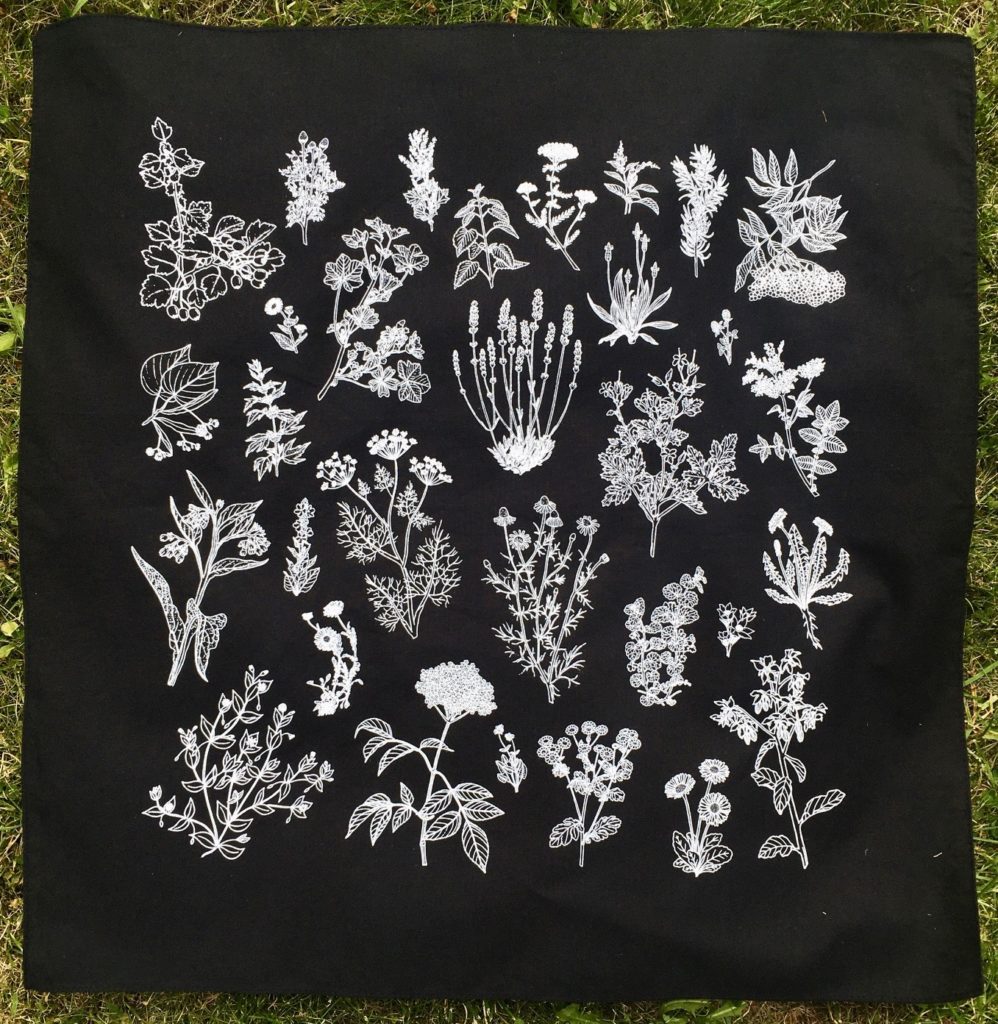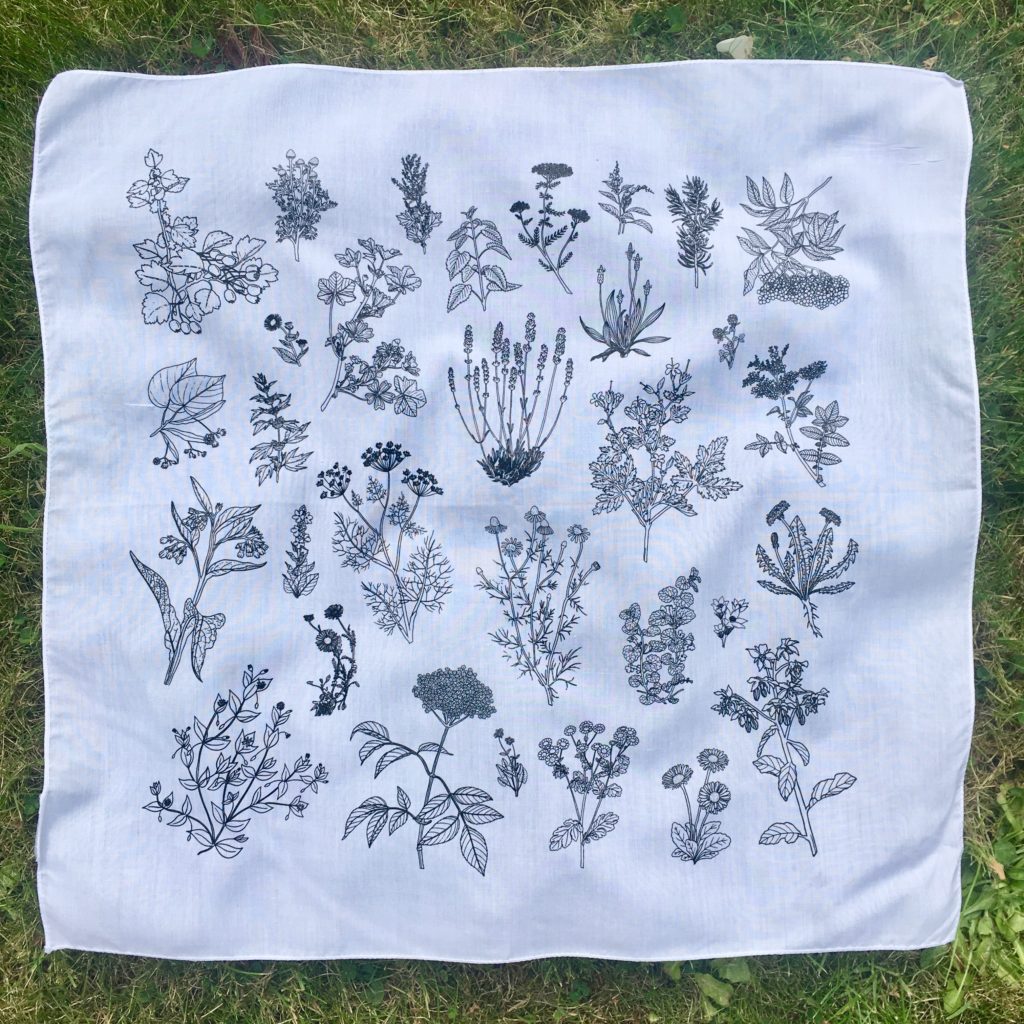 Why is this work important?
The refugee crisis has intersecting causes from wars and conflict to climate change. The violence affecting people is an outcome of racism, the growing far right and the British profiteering from the border regime. As you would expect for people living in damp, cold, unsanitary conditions, mundane minor health issues – bites, blisters, become infected and progress to more serious issues. People are suffering from coughs, colds and flu. Bruises and sprains from falling off trucks. Bruises from beatings from French police. Sicknesses incurred from spending time in a refrigerated lorry, or a sinking dingy. Refugees are theoretically able to access emergency medical services and a free clinic in France – but they often don't know the processes or locations. This is why our presence is so important, because we direct many people to local services while also offering medicines such as cough syrup and chest rubs that bring direct relief.
Learn more: http://herbalistswithoutborders.co.uk