The main focus of the Solidarity Apothecary is making and distributing plant medicines to people experiencing state violence and repression. This can be in form of care packages, one-to-one support or as part of the mobile clinic.
Click here to go straight to the Herbal Solidarity Request form.
State violence is a brutal reality for many; an experience that is racialised, classed and gendered in its design and application. The scope of state harms is beyond what I can describe or define on this page. Free herbal support is available to people experiencing state violence in different ways. For example: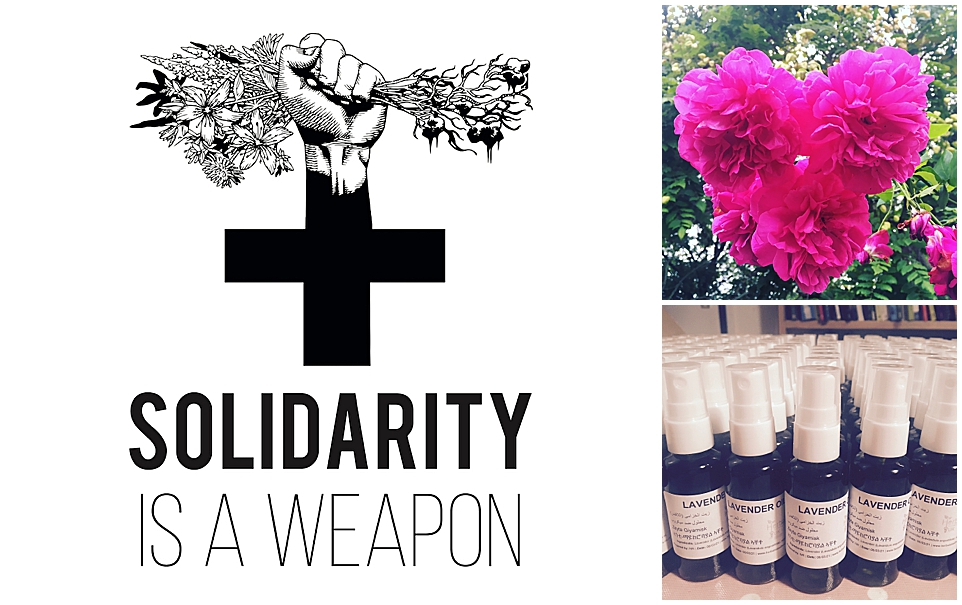 People that have been arrested and are recovering from police violence
People experiencing state repression, for example, on trial or awaiting trial, under house arrest and other restrictions
Prisoners and people in immigration detention (via the Prisoner Herbalism Collective)
Refugees, asylum seekers, undocumented migrants experiencing border violence (as well as ex-detainees)
People bereaved from state violence
Prisoner families and those affected by imprisonment (especially long-term)
Frontline organisers that are engaged in support and solidarity work during these times
Frontline organisers at sites of resistance such as protest camps, occupations, uprisings etc.
If you're not on this list, please don't hesitate to still contact me. I have also donated herbs to various BIPOC projects, abortion support projects, mental health projects, homeless projects etc. Themselves inseparable from the harms of the state. I will always say if something is not possible or beyond my capacity. Or I will try to connect you with other herbalists that can offer support. If you are interested in receiving books for your project, please see the Prisoner's Herbal Request page here.
Click here for Herbal Solidarity Request form.
More Information